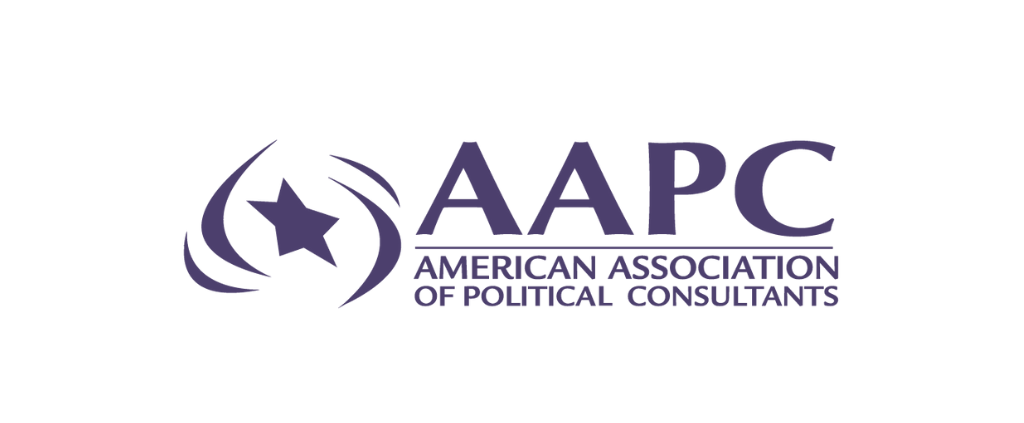 AAPC Announces 2022 Pollie Award Winners
Contact:
Alana Joyce
Executive Director
703-245-8021
[email protected]
FOR IMMEDIATE RELEASE
May 19, 2022
AAPC ANNOUNCES 2022 POLLIE AWARD WINNERS
Political advertising's largest and most prestigious Awards program has record-breaking year
San Juan, Puerto Rico (May 19, 2022) – The American Association of Political Consultants (AAPC) today announced the winners of the 2022 Pollie Awards, the premier awards competition for the political advertising industry. This cycle, over 200 firms submitted a 1,100+ entries across 10 mediums, including television, digital, direct mail/print, radio and phones. Despite the large number of entries received, given AAPC's stringent standards for trophy eligibility, only 11% of entries earned Pollie Gold, the industry's top honor.
"The 2021 campaign cycle featured no less challenges than 2020, and continued to test long-standing campaign tactics and force innovation," said Becki Donateli, AAPC President. "The firms honored with a Pollie Award this year developed new strategies and campaign tools whose impacts were felt in the results of elections across the country. AAPC offers our most fervent congratulations for their wins."
The Strategy Group Co, a Republican firm based in Columbus, Ohio took home the most Pollie wins this year at 18, while Bergmann Zwerdling Direct, headquartered in Washington, D.C., commanded the top spot among Democratic firms with 12 wins. Republican firm The Strategy Group Co. and Democratic firm Putnam Partners tied for the most Pollie Gold wins, both earning 5 coveted trophies.
"The Pollie Contest could not have been a success without the help of more than 120 AAPC members who volunteered to serve as judges," said Larry Huynh, AAPC Vice President. "In addition to evaluating the political effectiveness and execution of each piece, our judges assessed whether or not each entry met AAPC's higher standards on citations and the requirements of AAPC's Professional Code of Ethics. We sincerely appreciate all of our judges who helped to uphold AAPC's values."
The Pollie Awards (Pollies) are bipartisan honors awarded annually by the American Association of Political Consultants (AAPC) to members of the political advertising and communications industry who have demonstrated superior work on behalf of their candidates and causes. A blind jury of their professional peers selects AAPC award winners. Esquire magazine has dubbed the Pollies "…the Oscars of political advertising."
Founded in 1969, the AAPC is a multi-partisan organization of political and public affairs professionals dedicated to improving democracy. The AAPC has more than 1,600 members hailing from all corners of the globe. The Board of Directors is comprised of 32 members, evenly divided between Republicans and Democrats. It is the largest association of political and public affairs professionals in the world. For more information, see www.theaapc.org.
https://theaapc.org/wp-content/uploads/2023/04/Untitled-design-39.png
524
1024
Kelly Zahour
https://theaapc.org/wp-content/uploads/2021/09/Layer-57.png
Kelly Zahour
2023-05-26 14:01:15
2023-05-26 14:01:15
AAPC Announces 2022 Pollie Award Winners