Connect, Learn, Change the World
AAPC is a community of the top professionals working in politics. Whether you're just starting out or running your own firm, AAPC provides the connections to help you stay up to date on the latest best practices in campaigns and how to better manage and grow your business.
AAPC members receive exclusive access to events, virtual learning, and resources. Stay at the forefront of trends, new technologies and regulatory changes with highly discounted rates and members-only promotions.
AAPC members pledge to uphold the AAPC Professional Code of Ethics. Show your commitment to the highest ethical standards and join AAPC today!
All Membership Levels Include:
Discounted registration at AAPC's Pollie Awards & Conference and Regional Conferences
Discounted pricing on Pollie Award entries

Subscription to AAPC's monthly electronic newsletter, eNews

Complimentary live webinars and a library of archives
Subscription to Inside Elections with Nathan L. Gonzales along with access to exclusive conference calls for RPR subscribers. A $5,000+ value!

Listing in AAPC's Find a Consultant Directory
AAPC Member Seal
Resources including the latest on FCC/TCPA issues, compliance and business operations
Exclusive discounts through AAPC's Advantage Program from industry suppliers
Complimentary postings on AAPC's Job Board
Organizational Memberships
Gold: $500 (2 Year $900)
includes 3 Individual Memberships
Platinum: $1000 (2 Year $1800)
Includes 10 Individual Memberships
Academic: $100 (2 Year $180)
For full-time university faculty members* *Requires active university email address
Associate: $100 (2 Year $180)
For full-time party/campaign staffers or elected officials
Individual: $250 (2 Year $450)
For the one-person business
Non-Profit: $100 (2 Year $180)
For an individual employed full-time at a non-profit organization
Student: $60
For full-time undergraduate and graduate students*
*Requires active university email address
Young Professional: $100
For those aged 30 and under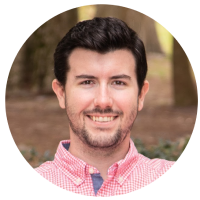 Hunter Lamirande, Member since 2019
WHY I JOINED AAPC
"I believe being a part of an organization such as AAPC opens up so many more doors, and brings validity to my firm. Being able to collaborate, attend conferences, get industry updates and learn new ideas through webinars… these are all benefits that I value through the AAPC."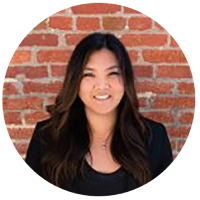 Cheryl Hori, Member since 2018
WHY I JOINED AAPC
"I joined the AAPC to build relationships, be inspired by some of the best in the industry, and mentor rising stars."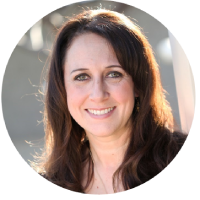 Heather Lauer, Member since 2019
WHY I JOINED AAPC
"I joined AAPC for the networking opportunities. As a consultant, I work from home (which I love), but it's important to stay connected with other people in my field and keep an eye on industry trends."