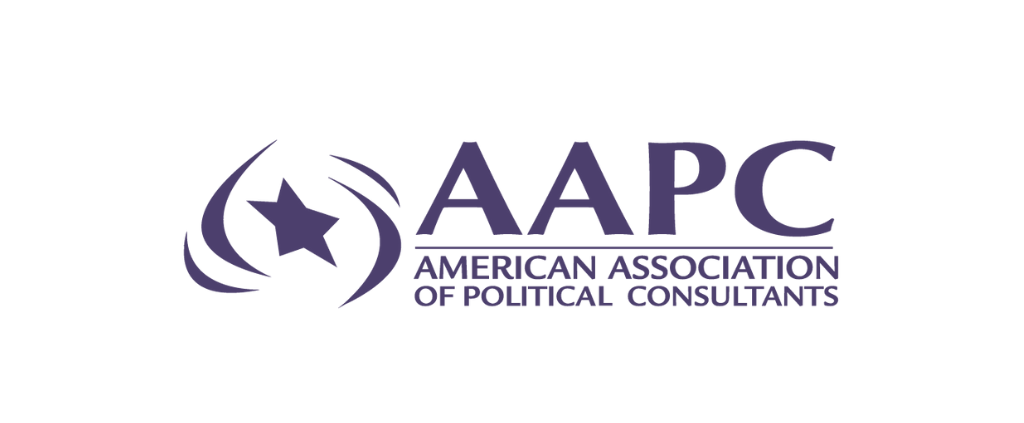 AAPC Announces 2023 Pollie Award Winners
Contact:
Alana Joyce
Executive Director
703-245-8021
[email protected]
FOR IMMEDIATE RELEASE
April 21, 2023
AAPC ANNOUNCES 2023 POLLIE AWARD WINNERS
Political advertising's largest and most prestigious awards program has record-breaking year
La Quinta, California (April 20, 2023) —The American Association of Political Consultants (AAPC), announced today the winners of the 2023 Pollie Awards, the premier awards competition for the political advertising industry. This year marked the largest Pollie Awards Contest in history. This cycle, AAPC received over 3,000 entries from over 530 entrants across 10 mediums, including television, digital, direct mail/print, radio, and phones. Despite the large number of entries received, only 5% of entries earned Pollie Gold, the industry's top honor. Given AAPC's stringent standards for trophy eligibility, less than 21% of entries earned an award reviewed by 304 judges.
"The 2022 campaign cycle continued to challenge traditional outreach and encourage new strategies and tactics. The firms honored with Pollie Awards this year advanced efforts and challenged the status quo. AAPC offers a very enthusiastic congratulations for their wins," said Becki Donatelli, AAPC President.
Change Media Group, a Democratic firm based in Okemos, Michigan took home the most Pollie wins this year at 17. FP1 Strategies, headquartered in Arlington, Virginia, commanded the top spot among Republican firms with 16 wins.
"Our passionate volunteer judges within the AAPC had the pleasure and responsibility of reviewing a multitude of submissions to evaluate political effectiveness and execution as well as their ability to meet AAPC's Professional Code of Ethics. We sincerely appreciate all of our judges who help to advocate and maintain AAPC's values," said Larry Huynh, AAPC Vice President.
The Pollie Awards (Pollies) are bipartisan honors awarded annually by the American Association of Political Consultants (AAPC) to members of the political advertising and communications industry who have demonstrated superior work on behalf of their candidates and causes. A blind jury of their professional peers selects AAPC award winners. Esquire magazine has dubbed the Pollies "the Oscars of political advertising".
###
About AAPC
Founded in 1969, the AAPC is a multi-partisan organization of political and public affairs professionals dedicated to improving democracy. The AAPC has more than 1,600 members hailing from all corners of the globe. The Board of Directors is comprised of 32 members, evenly divided between Republicans and Democrats. It is the largest association of political and public affairs professionals in the world. For more information, see www.theaapc.org.
https://theaapc.org/wp-content/uploads/2023/04/Untitled-design-39.png
524
1024
Kelly Zahour
https://theaapc.org/wp-content/uploads/2021/09/Layer-57.png
Kelly Zahour
2023-05-26 13:30:21
2023-05-26 13:44:12
AAPC Announces 2023 Pollie Award Winners