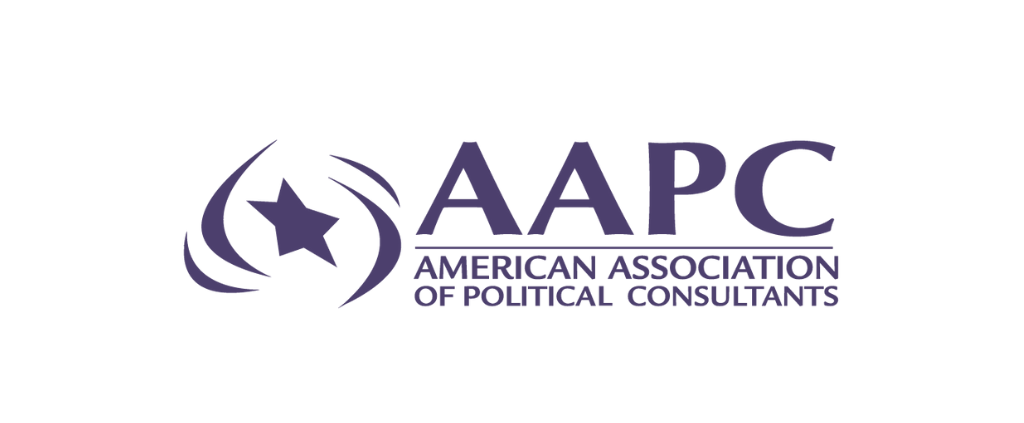 AAPC Applauds Disney Decision to Continue to Provide Access for Political Speech and the Democratic Process on Hulu
CONTACT:
Alana Joyce
Executive Director
703-245-8021
[email protected]
FOR IMMEDIATE RELEASE
July 27, 2022
AAPC APPLAUDS DISNEY DECISION TO CONTINUE TO PROVIDE ACCESS FOR POLITICAL SPEECH AND THE DEMOCRATIC PROCESS ON HULU
MCLEAN, VA – The American Association of Political Consultants (AAPC) supports Disney's decision today to reverse its ban on political campaign and issue ads on Hulu's streaming service. Connected television (CTV) has become a critical means for campaigns to reach a broad audience of voters, especially audiences who may not access traditional forms of media.
"We applaud Disney's decision to accept campaign and issue ads on Hulu, a key platform for reaching a broad audience," said Becki Donatelli, Republican consultant and President of AAPC.
Hulu's earlier practice of banning political campaign and issue advertising based solely on the subject matter was a blow to free speech, a cornerstone of our democratic society. AAPC believes that suppression of political advertising ultimately reduces the ability of people to participate and learn about the democratic process – including the candidates, political organizations and policy issues that matter to them.
"While screens for misinformation and hate speech and imagery are important, a blanket ban went too far," said Larry Huynh, Democratic consultant and Vice President of AAPC.
Given the explosive growth of digital platforms as a critical means to reach voters–especially for small, local, and down ballot campaigns—AAPC has met with key platform providers, including Disney/Hulu, Google, Meta, and Snap to discuss areas of mutual interest, including the formulation of political ad policies and the promotion of AAPC ethics and standards.
AAPC steadfastly supports the foundational principles of political free speech enshrined in the U.S. Constitution and urges full access to social media networks, email service providers, texting platforms and digital news and content publishers for all official campaigns and political and non-profit organizations.
AAPC stands ready to work with all media partners to develop strong policies to uncover and stop misinformation while protecting free speech for campaigns and issue advocacy efforts.
###
About AAPC
Founded in 1969, the AAPC is a multi-partisan organization of political and public affairs professionals dedicated to improving democracy. The AAPC has over 1,500 members hailing from all corners of the globe. It is the largest association of political and public affairs professionals in the world. The AAPC Foundation supports efforts to protect free speech, defend democracy, and prepare the next generation of political consultants to thrive. For more information, see www.theaapc.org.
https://theaapc.org/wp-content/uploads/2023/04/Untitled-design-39.png
524
1024
Megan Koch
https://theaapc.org/wp-content/uploads/2021/09/Layer-57.png
Megan Koch
2022-07-27 16:43:25
2023-05-19 16:10:33
AAPC Applauds Disney Decision to Continue to Provide Access for Political Speech and the Democratic Process on Hulu