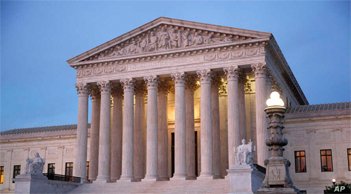 AAPC Lawsuit On Paycheck Protection Program
On Monday, April 13th, the AAPC Board of Directors authorized the filing of a lawsuit on behalf of our member firms in order to ensure their access to the SBA's Paycheck Protection Program, a 100% federally guaranteed loan program made available to small businesses (less than 500 employees) under the $349 billion Paycheck Protection Program provision of the Coronavirus Aid, Relief, and Economic Security Act (CARES Act).
Instead of offering relief to all small businesses, the SBA decided to exclude certain businesses, including political consulting firms. The initial Interim Final Rule issued on the eve of the program's roll out on April 3, 2020 stipulated that eligibility for PPP loans would be governed by existing SBA regulations which prohibit lending to businesses primarily engaged in political or lobbying activities. After communicating our concerns directly to SBA did not bear fruit, the AAPC Board determined that legal action was necessary to protect the vast majority of AAPC member firms that are small businesses who collectively manage more than $6 billion of campaign spend each election cycle.
Said Rose Kapolczynski, AAPC President: "This lawsuit is about fairness and freedom of speech. Most of our members are small businesses, employing thousands all over the country. Our members are being excluded from the Paycheck Protection Program solely because they are helping candidates exercise their First Amendment rights. That's wrong."
Becki Donatelli, AAPC Vice President added: "The CARES Act states "all business concerns" are eligible for the Paycheck Protection Program, yet SBA has decided to exclude small businesses involved in elections, the foundation of our democracy. Our members employ workers and contribute to local economies, just like other small businesses, and should have access to the same relief."
The plaintiffs are co-represented by Holtzman Vogel Josefiak Torchinsky PLLC and Sandler, Reiff, Lamb, Rosenstein & Birkenstock. Jason Torchinsky, AAPC General Counsel, further added:  "The courts have ruled repeatedly that government aid cannot be tied to restrictions on free speech. The lawsuit merely asks SBA to provide our members with the same access to the Paycheck Protection Program as every other small business in America."
AAPC will continue to update our members on this effort. Should you have any questions or wish to share your experience with any SBA program, please contact Alana Joyce, Executive Director, AAPC at ajoyce@theaapc.org or 703-245-8021.
https://theaapc.org/wp-content/uploads/2021/09/Layer-35.jpg
194
351
nikishavardaam
https://theaapc.org/wp-content/uploads/2021/09/Layer-57.png
nikishavardaam
2020-04-15 13:20:10
2021-12-20 08:54:30
AAPC Lawsuit On Paycheck Protection Program