Learn more about the 2022 Digital Politics Sponsors!
DSPolitical
Silver Sponsor

DSPolitical is America's leading digital advertising company for Democratic candidates and progressives causes. The company's proprietary enterprise software, expansive inventory, breadth of reach, and unrivaled access to the best voter file data, make it a clear choice for those seeking a critical advantage over their competition.
For more information, visit dspolitical.com
Contact information: 
1133 15th St NW, Suite 800, Washington, DC 20005
(202) 888-7780
Connect with them on social media:
i360
Silver Sponsor

i360 is the leading data and technology resource for the free-market public affairs, political, and corporate communities. As a national leader in data and analytics, i360 fully integrates and continually updates a database of over 270+ million 18+ Americans with hundreds of data points on each. i360's comprehensive solution helps clients put this data to use through closed loop grassroots technologies, integrated analytics, and enterprise solutions for targeted advertising.
Contact
2300 Clarendon Blvd Suite 800, Arlington, VA 22201
703-672-2662
Connect with them on Social Media
Prompt.io
Silver Sponsor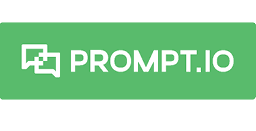 Prompt.io offers fully customizable platforms with robust feature sets that include A2P and/ or P2P texting, 2-way conversation, Smart Links, automation via Keyword, integrations with leading CRMs, and custom API integrations.
For more information, visit prompt.io. 
Contact information: 
14419 Greenwood Ave N., Suite A-373 Seattle, WA 98133
509-795-0046
Connect with them on social media:
RumbleUp
Silver Sponsor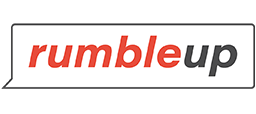 RumbleUp is an award winning political P2P texting platform used by all the major Republican national committees (NRCC, NRSC, RGA, and the RSLC) along with 2,400+ campaigns and organizations across the country to quickly engage any size audience via SMS, MMS and Enhanced Video Text. Our unrivaled feature set and dedicated support team provide personalized solutions for every use case including political, non-political, public safety, education, advocacy, fundraising, and more.
Join our growing family of political pros who are reaching their goals with the market leader in conversational texting.
For more information, visit rumbleup.com.
Contact information: 
2001 K ST NW STE 220N, Washington DC, 20006
833-530-4400
Connect with them on social media:
Resonate
Gold Sponsor

Resonate is a pioneer in A.I.-powered voter data, delivering best-in-class targeting and deep, real-time audience analysis. Our first-party research, segmentation builder, and managed programmatic media services have been the driving force behind thousands of political and advocacy campaign wins, from local to federal levels. Organizations and their agencies work with Resonate to identify and better understand critical voter and stakeholder audiences, implement quick, cross-screen digital targeting, and improve ad message relevancy across their intended targets—all leading to superior campaign success.
For more information, visit www.resonate.com.
Contact information:
11720 Plaza America Drive, 3rd Floor; Reston VA 20190
(571) 266-3200
Connect with them on social media: