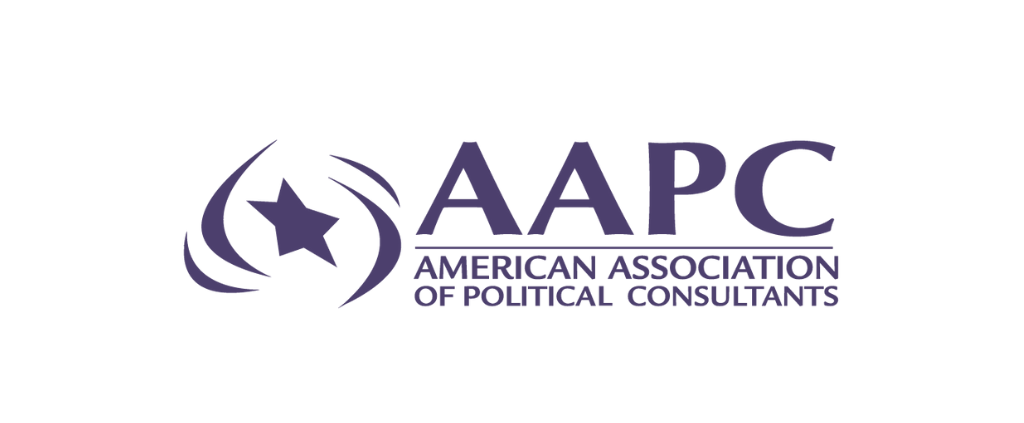 AAPC Statement on Elections and the Peaceful Transfer of Power
Contact:
Alana Joyce
Executive Director
703-245-8021
[email protected]
FOR IMMEDIATE RELEASE
January 6, 2021
AAPC STATEMENT ON ELECTIONS AND THE PEACEFUL TRANSFER  OF POWER
WASHINGTON D.C. – In 2020, democracy happened, and after all the recounts and runoffs are done, our government continues because we accept the results of our elections.
We support the peaceful transfer of power as has been exercised since the adoption of our constitution in 1789, involving 45 Presidents over 231 years. The peaceful transfer of power is crucial to the stability of our republic and serves as a beacon of democracy throughout the world.
As Republican and Democratic political consultants, we are vigorous supporters of the First Amendment and its essential guarantees of free speech, a free press and peaceful protest. Violent take overs of the institutions central to ensuring those freedoms are not protected by the First Amendment, nor are they the answer to grievances.
Continuing America's long tradition of a peaceful transfer of power is what our country needs right now.
###
About AAPC
Founded in 1969, the AAPC is a multi-partisan organization of political and public affairs professionals dedicated to improving democracy. The AAPC has more than 1,600 members hailing from all corners of the globe. The Board of Directors is comprised of 32 members, evenly divided between Republicans and Democrats. It is the largest association of political and public affairs professionals in the world. For more information, see www.theaapc.org.
https://theaapc.org/wp-content/uploads/2023/04/Untitled-design-39.png
524
1024
Kelly Zahour
https://theaapc.org/wp-content/uploads/2021/09/Layer-57.png
Kelly Zahour
2021-01-06 15:29:11
2023-05-19 16:03:49
AAPC Statement on Elections and the Peaceful Transfer of Power