Enjoy an excursion in Palm Springs during your time at Pollies 23!
AAPC's Choose Your Adventure offerings are specially curated excursions that provide a fun, interactive networking experience for Pollie Conference attendees.  Explore Palm Springs' unique environment and rich history with two options to choose from!
Adventures will take place on Thursday, April 20 between 1:30 – 5:00 pm and are available to add onto your Pollie Conference registration purchase (space is limited).   If you have already registered for Pollies 23 and would like to add on an adventure, please contact [email protected].
Covered Wagon Fault Adventure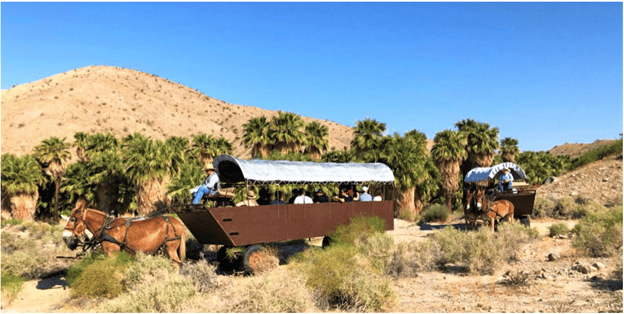 Experience an off-road adventure into the San Andreas Fault and the Sonoran Desert aboard a Covered Wagon! Ride on the desert trails and discover a 33,000-acre wilderness preserve accessible only by this Covered Wagon Tour. Your expert, on-board naturalist will interpret the natural history, Native American culture, Pioneer History & the geology of the tectonic landscapes created by the largest fault line in the world! Your wagon master driver will lead the wagon through the lush palm oases of Hidden Palms, Horseshoe Palms & the overlook of spectacular, Pushwallah Canyon and the San Andreas Fault. Enjoy two guided & optional nature walks above and through these canyon landscapes and palm oases…and a cold beer (or water!) when you're done!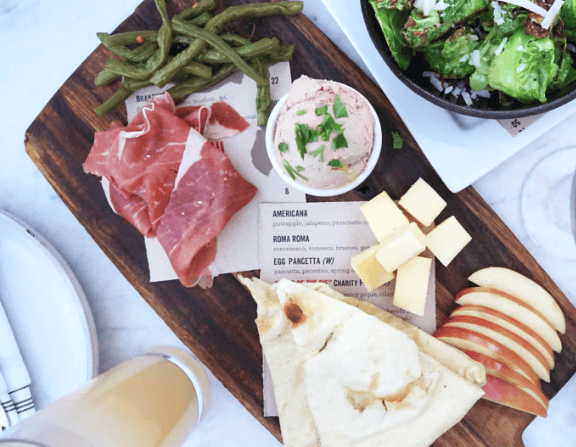 Visit four of Palm Springs' tasting stops along this specially curated, narrated walking tour. Enjoy a smorgasbord of samples, including cocktails! Learn about each location, what makes them unique, and how they fit into the culinary tapestry and vibe of downtown Palm Springs.
Eating your way through the tour is just one of the tasty ingredients… Add a dash of history, a cup of culture, and a dollop of famous resident name dropping, and you get a delicious day of fun!