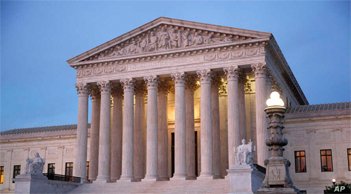 Political Image Usage: Do's and Don'ts
Content is more important than ever. AAPC caught up with Uri Davidov from Getty Images to talk about the 3 most important things to keep in mind when selecting images for political use and how to reach voters through visual storytelling.
1. Authenticity: It is important to choose content that resonates with your audience. If you aren't connecting with your audience, then advertisements do not hold as much power. Getty Images has started to put together collections of themes that are important throughout the market. For example, Getty has a collection of images of women from all different backgrounds, considering over 70% of women don't feel represented in the ads that are targeting them. In the "Show Us" collection, all photographers are women and there is no photoshop. Authentic is actually one of the keywords that Getty has added to the search function. When you search "authentic," you'll see real people in the moment rather than posed.
2. License: You must remember to read through the terms and conditions. Many places don't allow their images for political use, might have a fee associated with political use, or require permission. These businesses typically operate like a marketplace and often don't have direct relationships with contributors and photographers. Most times, their money is made from indemnity claims, which can range from $10,000 – $1,000,000.
3. Location: It is essential to use photos that were shot in the United States. Pete Buttigieg was called out for using a free stock photo image of a mother and son in Kenya. Donald Trump was called out for using photos shot in Russia. Getty Images has a location filter available if you're looking to target a certain geographical location.
Case in point: You're making a campaign ad or mailer that showcases the natural beauty of your candidate's district or state.
Do: Use imagery from the district that the campaign is in. If the campaign is statewide, make sure the imagery is from your state.
Don't: Use imagery that is not properly licensed.
https://theaapc.org/wp-content/uploads/2021/09/Layer-35.jpg
194
351
actualize
https://theaapc.org/wp-content/uploads/2021/09/Layer-57.png
actualize
2021-12-01 09:17:55
2021-12-20 07:40:21
Political Image Usage: Do's and Don'ts