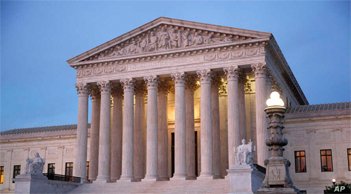 Recall Elections: What made California different and what to know going into 2022
AAPC followed up with Democratic consultants working in California to get their takes on what made the Newsom recall campaign different than any other. Read below for insights from Brian Brokaw, political advisor to California Governor Gavin Newsom and Ace Smith, Partner at Bearstar Strategies and Strategist for Governor Newsom.
How does a recall election differ from the regular election cycle? (i.e. campaign finance, timeframe, messaging, strategy, etc.)
Brian: Too many ways to list them all! Some key differences — the typical election year campaign contribution limits do not apply in a recall. We were able to accept six, seven figure contributions. The recall date isn't known until only several months out, so you have to plan and execute in a much shorter time frame. It's more like a "snap election" in a parliamentary government than a typical election.
Ace: Traditionally paid persuasion is mainly about persuading folks how to vote – this election required us to use paid communications to persuade people to get out and vote. Because the recall was an off-year election, on a non-November date we spent many of our resources letting voters know: There is an important election on September 14th.
What are the challenges associated with recall campaigns? How do you overcome these challenges?
Brian: First and foremost — we had to motivate voters to vote "NO" on the recall. In other words, we had to turn out voters and convince them to take action to oppose something that they didn't believe should be happening. It's a much different and more complicated exercise than motivating voters to take action FOR something. Additionally, two questions appear on the California gubernatorial recall ballot. The first asks if the governor should be recalled. The second question is contingent on passage of the first question, and lists the dozens of replacement candidates. So we had to persuade and turn out voters to vote NO on the first question, and then encouraged them to leave the second question blank. There was a lot of potential for voter confusion, but judging by the final results, confusion wasn't an issue in this race.
Ace: The biggest challenge was to never allow this election to become a referendum on the Governor, but instead make it into a clear choice between the Governor and Larry Elder.
What was the impact of the September 14th recall election in California?
Brian: Not only did Governor Newsom defeat the recall — he defeated the recall by a resounding margin. As a result, he emerges from this recall in a position of strength as he heads into a re-election year in 2022.
Ace: The largest impact will be felt way beyond the borders of California. People across the country now understand that you can be bold on COVID mandates and not suffer politically. In fact it was our experience that COVID mandates were a central driver for voters in the election.
How does a recall effort in 2021 impact the 2022 midterms in California?
Brian: A number of factors will impact the 2022 midterms, including redistricting, national politics, COVID, the economy, etc. But the failure of the recall does not bode well for California Republicans. The California Republican Party is in disarray and will still need to find candidates to run in the 2022 statewide elections.
Ace: The issues around COVID that we surfaced during the recall election will remain a rallying point for Democrats in the midterms. Additionally, this off year election allowed Democrats to run an unprecedented field campaign which will pay political dividends for some time to come.
https://theaapc.org/wp-content/uploads/2021/09/Layer-35.jpg
194
351
actualize
https://theaapc.org/wp-content/uploads/2021/09/Layer-57.png
actualize
2021-12-01 09:15:36
2021-12-20 07:39:53
Recall Elections: What made California different and what to know going into 2022