Enjoy a complimentary excursion in Puerto Rico during your time at Pollies 22!
AAPC's Choose Your Adventure offerings are specially curated excursions that provide a fun, interactive networking experience for Pollie Conference attendees.  Explore Puerto Rico's unique environment and rich history with three complimentary options to choose from!
Adventures will take place on Thursday, May 19 between 1:30 – 5:00 pm and are available on a first-come, first-served bases (space is limited).  These Adventures are available as an add-on option when registering for the Pollie Conference. If you have already registered for Pollies 22 and would like to add on an adventure, please contact [email protected].
Adventures are provided courtesy of:

Horseback Riding in the Foothills of El Yunque National Rainforest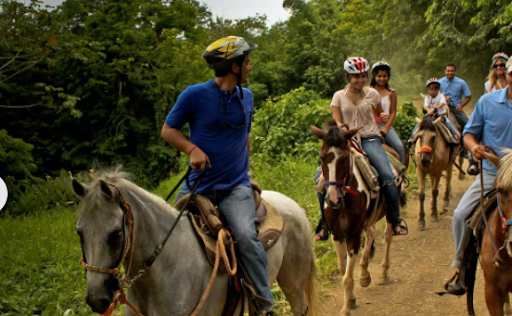 Enjoy incredible views and experience the stunning flora and fauna of the unique rainforest ecosystem on horseback.  This extraordinary horseback ride takes you alongside the Mameyes River, where fresh clear waters are perfect for cooling off during a half-hour swimming and refreshment break during this two-hour excursion.
Participants are given a lesson in horseback riding, including safety rules and regulations, before departing. Experienced staff determine the appropriate horse for each participant in accordance with weight, height, and experience.
REQUIREMENTS
235-pound weight limit for riders (will be weighed upon arrival)

Helmets are provided and are mandatory

Participants should consider coming prepared with a bathing suit, swim shorts, closed shoes or water shoes, sunglasses and sunscreen. Bathing suit must be worn underneath comfortable adequate clothing (shorts, T shirts, etc…) 
**Who cannot participate:
Those with heart conditions or abnormal blood pressure

Those with back, neck, knee surgeries or other physical conditions

Those with motion sickness or dizziness

Expectant mothers
Ron del Barrilito Rum Tasting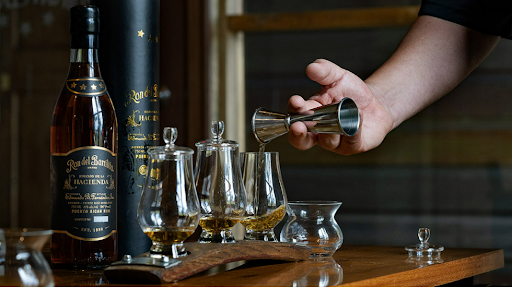 Experience the best and most exclusive rum tasting experience in the Caribbean. From the cult-classic Three Stars to the extremely limited-edition Five Stars, you'll enjoy a unique opportunity to sip and enjoy all of the Ron del Barrilito rums crafted by hand using the same methods since 1880 and aged to perfection in vintage american white oak sherry barrels.  
Tasting will last approximately one hour.  Participants must be 18 years of age or older (18 is the legal drinking age in Puerto Rico) and have a valid, government issued I.D. A responsible drinking policy will be strictly implemented.
Old San Juan Walking Tour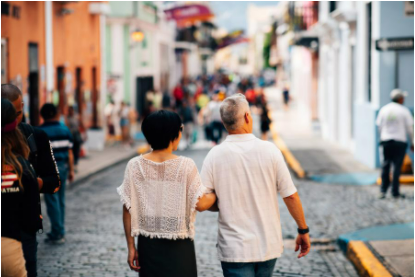 Celebrating its 500th anniversary this year, Old San Juan has five centuries of history and is ready to be revealed one building or plaza at a time! Take a historical tour where you'll discover the magic that lies within the walls. Walk the blue cobblestone streets as you explore colonial architecture, find secret pathways, and fall in love with the Island's history. You'll get the chance to travel back to the 16th century and visit the most emblematic places of the oldest city in America. 
This tour will last approximately two and a half hours.  Participants must wear comfortable footwear and suitable clothing to access religious facilities.